Recently, after looking through 
Emkay-MLP's
 Gallery of awesome MLP Insignias, I thought to myself, 'you know what? These would make great flags. I think I'll make some.' The rest, as they say, is history. Each flag took about 10-15 minutes in GIMP.
First and foremost, is the Solar Empire!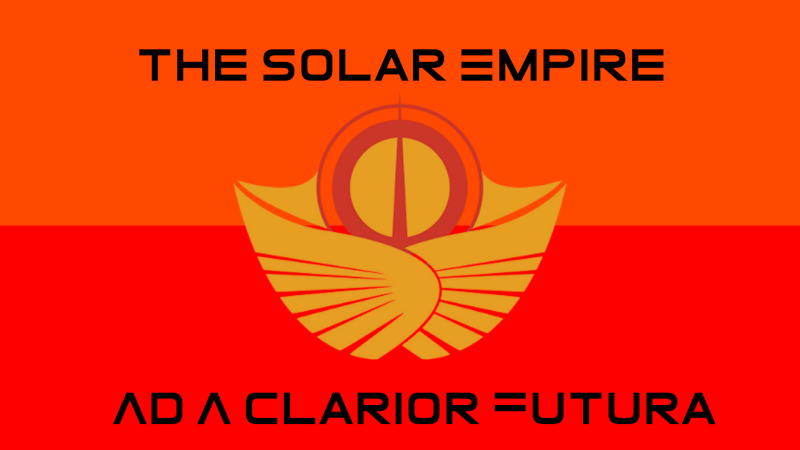 Ad a Clarior Futura
: (Lat.) Towards a Brighter Future
Font used: Elemental End
Imperial Flag w/out text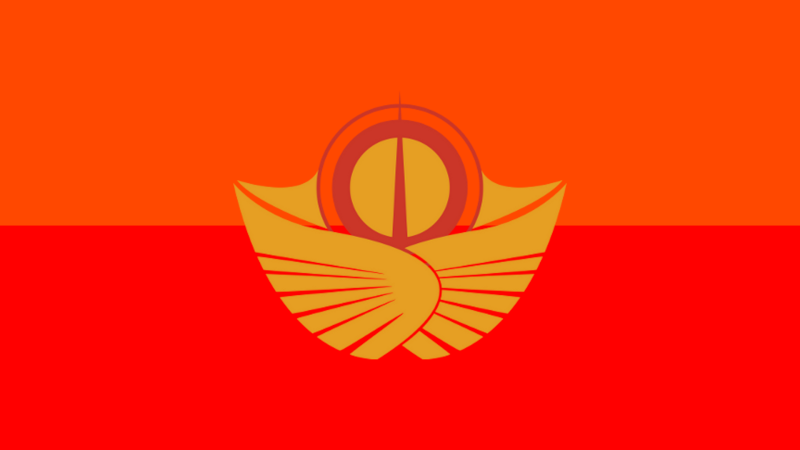 Next, is the New Lunar Republic!
Luna Nobis Custodit
: (Lat.) The Moon will provide. (Yes, I know it should be
Luna Nos Custodit
, but
Luna Nobis Custodit
 sounds so much cooler!)
Font used: Gunship (Also used in
Code Lyoko
)
NLR Flag w/out text
Next up, using the insignia of United Equestria, is the United Confederation of Equestria!
Semper Liberi
: (Lat.) Ever Free (Like the forest!)
Font used: BankGothic MT BD (Same as the font used in
Freespace
)
UCE Flag w/out text
Now for the CHANGELING SWARM!
Una Cum Examine
: (Lat.) One with the Swarm (Also a fitting motto for the Borg)
Font used: Face Your Fears
Changeling Swarm Flag w/out text
And now, with the Order of Discord Insignia, the ORDER OF CHAOS! (THIS ONE SCARES ME.)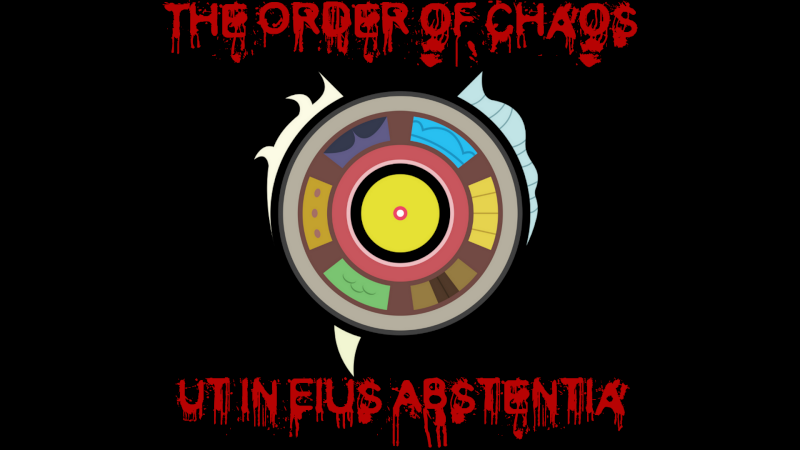 Ut in Eius Abstentia
: (Lat.) Order in its Absence
Font used: Cold Night for Alligators (Yes, I know it looks a lot like the font used for SAW, THAT'S THE POINT!)
Order of Chaos Flag w/out Text
Next, using the Griffin Kingdom Insignia, the Griffin Empire!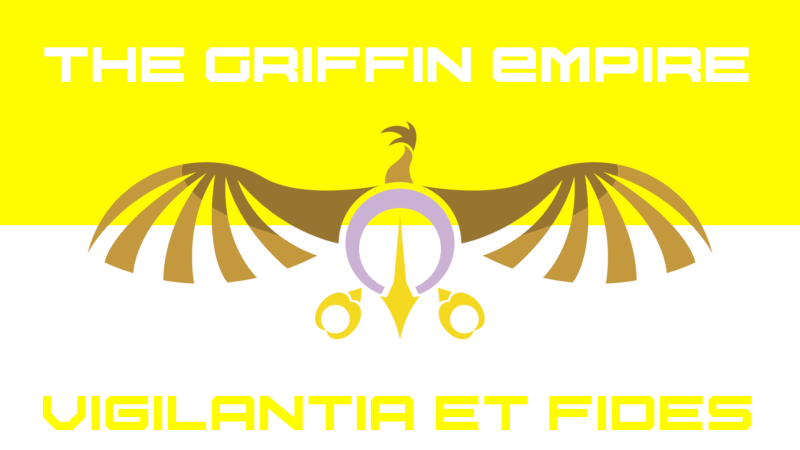 Vigilantia et Fides
: (Lat.) Vigilance and Loyalty
Font used: USS Dallas
Griffin Empire Flag w/out Text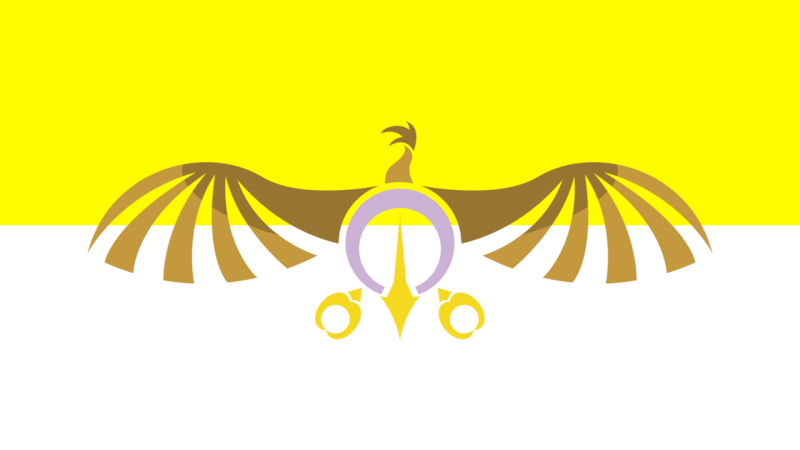 Now for the Crystal Empire!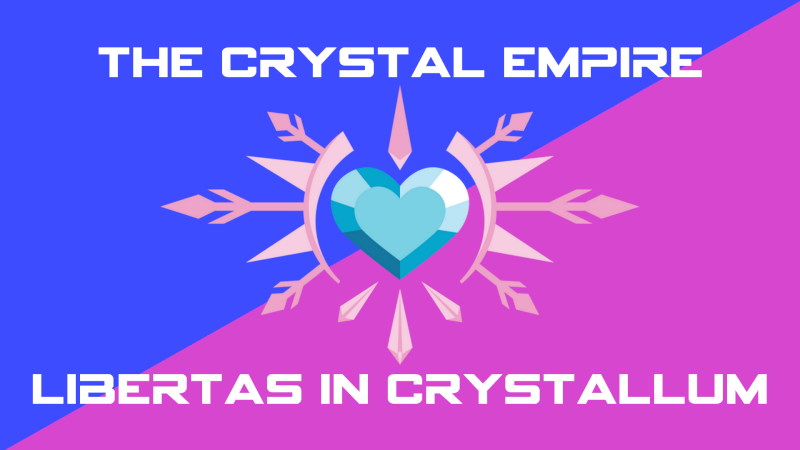 Libertas in Crystallum
: (Lat.) Liberty in Crystal
Font used: Spy Agency
Crystal Empire Flag w/out Text
And now the Crystal Empire's evil opposite, the SOMBRATIC EMPIRE!
Mors Obidentiam
: (Lat.) Obedience or Death
Font used: Digital Anarchy
Sombratic Empire Flag w/out Text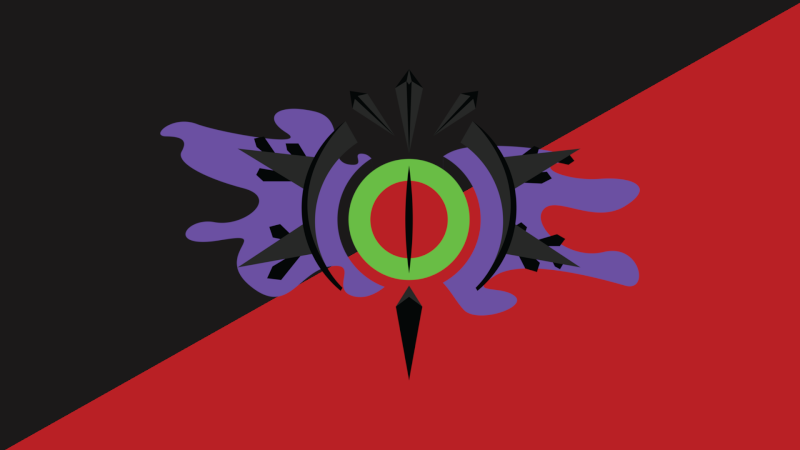 Finally, using the Twilight Alicorn Insignia, is the United Equestrian-Canid Federation 15th Assault Fleet!
Ad Eundum quo Nemo Ante iit
: (Lat.) To Boldly go Where no one has gone Before (
STAR TREK
REFERENCES!)
Font used: Same as UCE Flag (BankGothic MT BD)
UCEF 15th Assault Fleet Flag w/out Text
And that's all of them, or 18 flags total! Hope you like them!
Last edited by Pilot Solaris on Wed Jul 10, 2013 7:38 pm; edited 1 time in total
If we had a flag.... that would be cool - but what would it look like?  Probably something "United Equestria" both because it is in our guild name and to acknowledge that our guild is comprised of many of the smaller brony fleets in the game that have come together for the common cause of expanding the fandom in the game.  So how to visualize that?  Maybe a contest or something!
Anyways, the Changling flag reminded me of another flag:
Coincidence?  I think not!
_________________
---
"It is right to want to learn, even from one's own enemies"
- Ovid

Hootanic

Fleet Authority





Posts

: 85


Join date

: 2012-07-17



I think a contest would be great, though I think the Textless version of the UCE's Flag would fit that niche nicely and I think I'll design a new flag for the Fleet and put it up for you to judge.
But with the help of GIMP I have come up with some flags for our factions! (if you don't like them, that's okay...)
First is the flag for the UESF overall, combining the primary colors of the Federation and Klingon Empire!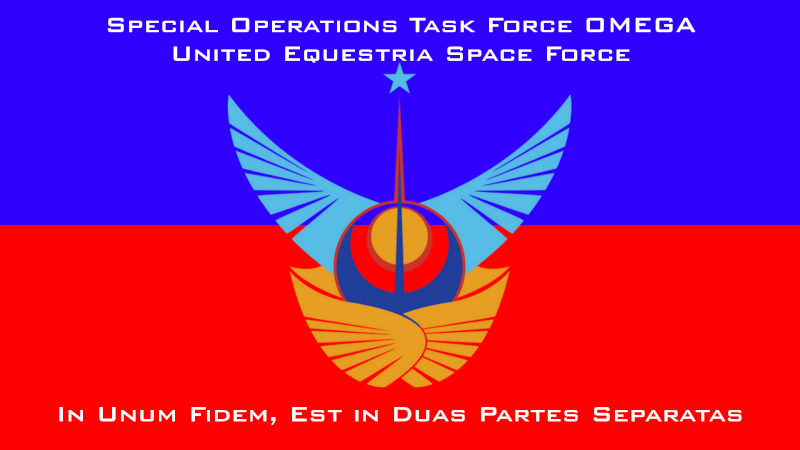 In Unum Fidem, Est in Duas Partes Separatas
: (Lat.) United in One Purpose, Separate in Two Factions (the UESF in a nutshell, and yes, it is under SOTO. Simply because that's the only thing the UFP and the KE can agree on!)
Font: BankGothic MT BD
Textless version of the UESF Flag: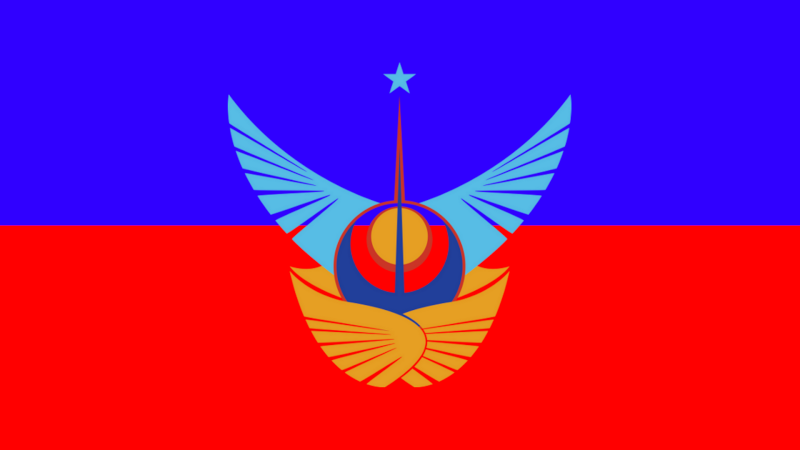 Next is the GoE's Flag!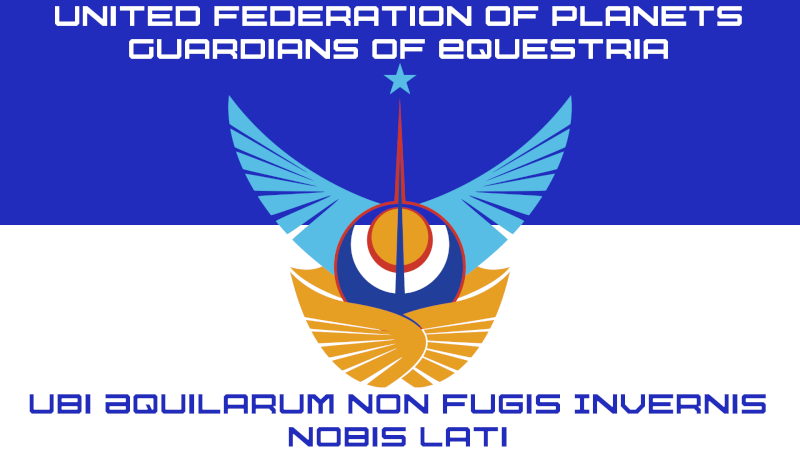 Ubi Aquilarum non Fugis Invernis Nobis Lati
: (Lat.) Where Eagles will not Fly You will Find us Soaring (SO HARDCORE...)
Font used: U.S.S. Dallas Light, Light
Textless version of the GoE Flag: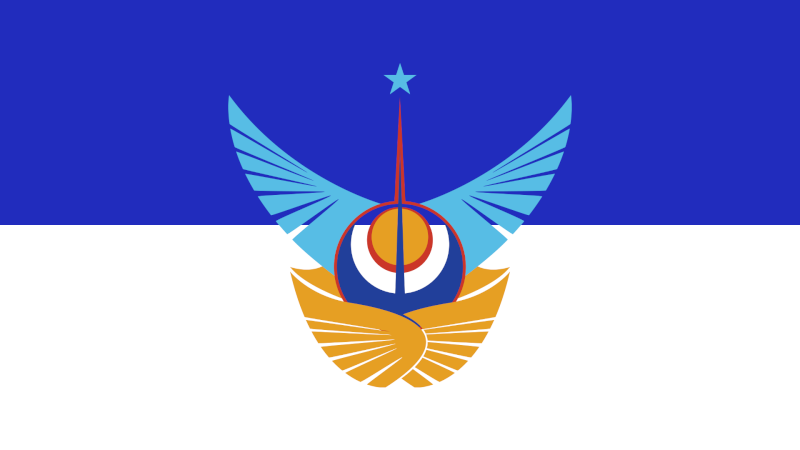 Now for the Flag of the NGoE!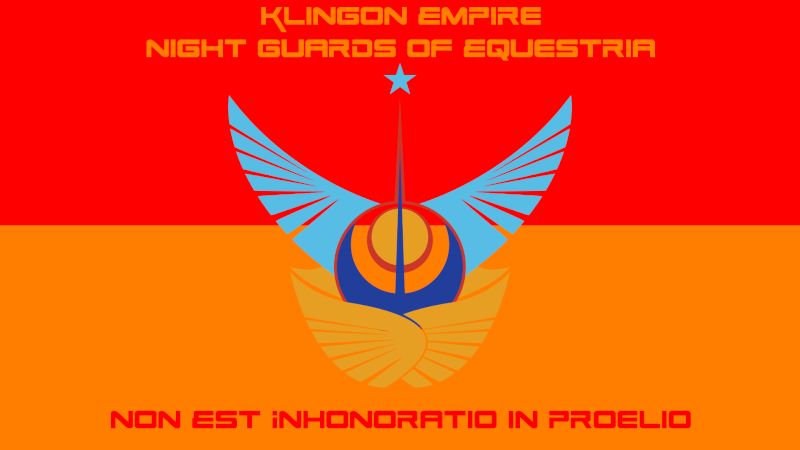 Non Est Inhonoratio in Proelio
: (Lat.) There is no Dishonor in Battle (OH YEAH KLINGONS WOO!)
Font used: Space Ranger
Textless version of the NGoE Flag: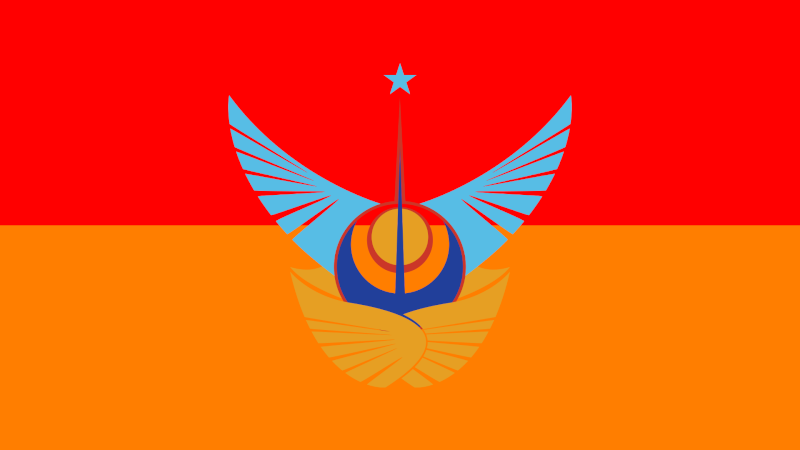 Well those are the most awesome thing i've seen in awhile 

Great job, i was going to attempt to create a flag but i doubt i can do better than those 

_________________
@stikk91 Skype: Lyrá

Shooting Star

Dignitary of Canterlot





Posts

: 376


Join date

: 2012-03-19


Age

: 27


Location

: UK



Sweet, wish we could hang them around in our starbase....

V'idaar

Pony





Posts

: 14


Join date

: 2012-12-13





Similar topics
---
Permissions in this forum:
You
cannot
reply to topics in this forum